Home Security Update 2018
Technology To Make Your Home Safer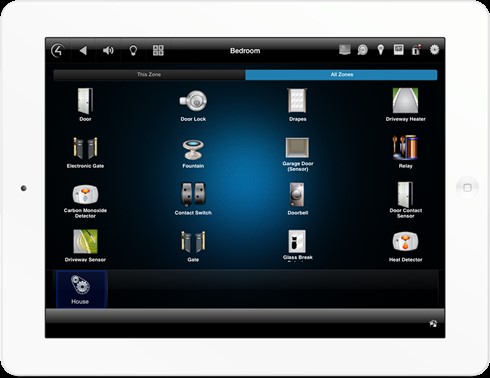 Your home should always feel like a safe place. Whether we're at home in the Portsmouth area or away, we want the peace of mind of knowing our kids, pets, valuables, and possessions are safe from harm.
The good news is that technology continues to deliver home security solutions to make us feel comfortable about the safety of our homes - and also to tell us whether we need to take action if something happens.
Let's talk about three of the more recent developments in home security technology. You may discover something new that will give you that much more peace of mind.
SEE ALSO: How to Get the Most out of Your Home Surveillance Equipment
The Multi-Sensor
Different kinds of sensors for home security systems have been around for years. Motion detectors, glass breakage detectors, and water detectors are commonly used. Smoke and fire detectors have been around for decades.
One of the benefits of the advances in smartphone technology (which have multiple built-in sensors) is the ability to combine multiple sensors in one device. And with low-power communication technologies like Bluetooth LE and ZWave, there are new sensors on the market that can combine detection for temperature, humidity, light, UV, motion, and vibration - all into one small device.
Some of these new sensors can run on batteries, depending on the application. The advantages of these are many, as you could have instant coverage of potential issues all over your home. When feeding the data from these sensors to a home automation system like Crestron, it can trigger other functions like adjusting climate control, controlling powered shades, or security cameras.
Smart Doorbells and Locks
Even if you don't think you need video surveillance cameras, you can have a smart doorbell with a camera. If someone rings the doorbell, you can see if it's a friendly delivery or guest or someone you'd rather not open the door for. Smart doorbells are internet connected and can let you see who is at the door even if you're away from home.
Smart locks offer peace of mind in various ways. There's almost always a need to let someone into your home when you're away, either for service or repairs or perhaps someone who is pet-sitting. With a smart lock, you can control access to your home. You can give someone temporary access through a code or their smartphone, or you can manage your lock remotely.
If you install smart lock solutions on all outside entries and garage doors, you can have the added peace of mind of always knowing if all your doors are locked.
Smarter Video Feeds
The same technology that can recognize faces in your smartphone pictures and is helping self-driving cars navigate by themselves is also making home security smarter. One example is facial and object recognition.
ICRealtime is one of our home security partners; they have long experience with video surveillance cameras and systems. Recently they introduced Ella, a video search engine that can intelligently analyze video footage. Powered by machine learning techniques, you could search your camera's recorded video footage for something specific like "red truck", and it would find all scenes with a red truck in it. This kind of technology will only improve over time, because that's what machine learning does, just like Alexa voice recognition. In the future, it could alert you when something or someone suspicious is outside, or simply tell you that you received a delivery from a known source.
Ready to integrate home security into your property? Contact us online or give us a call at (603) 236-7771.