Customizing Control: Finding the Right Smart Home Interface
Get More out of Smart Home Automation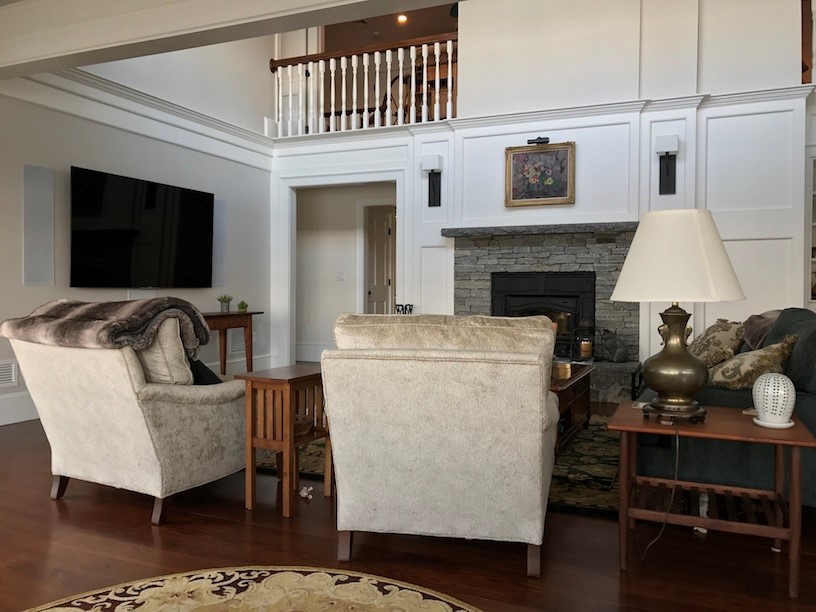 One of the coolest aspects of smart home automation is the customizability. If you're a fan of movies and television shows, it's easy to integrate the home theater of your dreams. If you're concerned about safety, security features are at your fingertips. But what you add to your Lakes Region home is just part of the equation – you can also customize the way you control it. In this blog, we'll explore the many ways that you can enjoy complete control over all of your home's technology. Read on for more!
See Also: How Your Home Audio Video System Is Changing in the New Year
Say More With Amazon and Google
If you've been following our blog, you already know that Amazon Alexa is an excellent way to control your smart technology. By integrating it with your smart home system, you can command devices with the power of your voice. Plus, most smart home technology manufacturers like Crestron pair seamlessly with the Echo or Dot, making it a simple upgrade that transforms your entire experience.
But did you know Amazon isn't the only game in town? Google is currently giving them a run for their money with Google Home, their own version of a voice-control interface. Though it just launched in September 2016, Home is quickly catching up to Alexa with its capabilities and control pairings. Only time will tell which manufacturer will win out in the end, but at the moment homeowners have some options to choose from.
Customize Touchscreens at Home and Away
While voice control may be the revolutionary new way to enjoy your smart home, the previous revolution is still going strong. Specifically, touch panel controls. Interactive digital interfaces have replaced hard buttons in many homes because of their convenience and customizability. Because they are digital, you and your integrator can work together to determine which commands appear on screen, so you don't have to waste time with unnecessary buttons.
Plus, along with dedicated touch panels, major smart home manufacturers offer apps you can download onto your smartphone or tablet. These apps feature the same interface you see on the dedicated panels, so you don't have to spend time relearning how to control your system. Whether you're in the bedroom, in the backyard or even out and about, you can have complete control in the palm of your hand.
Old School Button Panels
For some old school individuals, there's nothing like the feeling of pressing a button and watching their smart home spring into action. For them, there are still plenty of hard button panel options available. You can even customize the panels with specific functions and have the names of each elegantly etched on the front. For instance, you could group your lighting, shading and AV settings into scenes, and mark each button as Party, Movie and Away.
Are you ready to enjoy total control of your smart home automation system in a way that works for your lifestyle? Contact Luxint today for more information by filling out this form or by giving us a call at 603-236-7771.